Gerber Sport 12x50 Binoculars
Author: Mike Date Posted:19 May 2016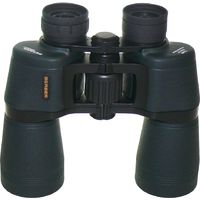 Gerber Sport 12x50 Binoculars
This week I had the opportunity to try out the Gerber Sport 12x50 Binoculars. The Gerber Sport 12x50 binoculars are ideal for bird watching, whale watching and plane spotting. It gives you clarity and sharpness and has fully multi coated optics. They are adaptable to your tripod, and are available in green.

My First Impression:
The first thing that came to my attention was the visual attractiveness of the binoculars. The hunter green colour of the Gerber binoculars is aesthetically pleasing and works well with the black features. The binoculars are symmetrical and made from many different textures.
Using the Gerber Sport 12x50 Binoculars for the first time, I was amazed by the clarity I saw. I was able to see a clear picture because the binoculars include a lens option which enables you to adjust the strength of the lens.
The binoculars sat well onto my face and because they weigh less than 1 kilogram, I was able to hold the binoculars without experiencing sore arms.
Why I recommend this product:
visually pleasing
clarity
adjustable lens
comfortability
weight
Please don't hesitate to contact me if you have any other questions about the Gerber Sport 12x50 Binoculars. Feel free to send me back your feedback on this great product
.
---
Leave a comment